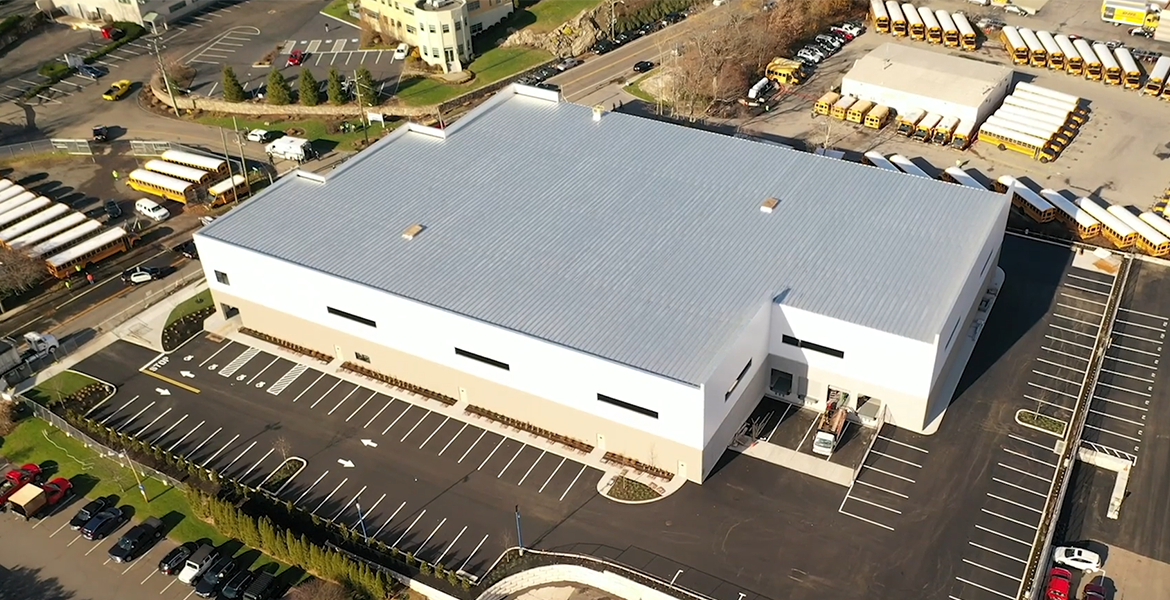 DARIEN, CT, UNITED STATES, June 9, 2021 -- The V20 Group has sold their newly developed, "high bay", 45,000-square-foot warehouse located in Norwalk, CT.
The 2.3-acre property at 320 Wilson Avenue in South Norwalk includes 90 parking spaces, four loading docks and was purchased by V20 as raw land in September 2019. V20 gained zoning approval from the City in late 2019 and finished construction at the site in March of this year.
A spokesperson said V20 initially intended to lease the property but was persuaded to sell after receiving a strong, unsolicited purchase offer. The spokesperson said the new ownership group is considering converting the space into a self-storage facility.
The industrial development in Norwalk is the latest project to be concluded by the V20 Group in Fairfield County.
The group has finished four mixed-use projects in Darien in the last 36 months.  The V20 Group is completing a mixed-use renovation of the historic Darien Playhouse later this summer and is developing another mixed-use building in Darien's Noroton neighborhood for an autumn occupancy.
For more details, aerial video footage, galleries and renderings, please visit: https://v20group.com/portfolio/320-wilson-ave-norwalk-ct/
Thomas McClure
Noble House Media
(203) 902-1225