Noble House Media is a team of professionals with over half a century of combined experience and a legacy of success in traditional and digital marketing.
Unlike many other agencies, Noble House is a concierge-style firm, offering a wide variety of services to businesses of any size, in any industry. There is no standard or cookie-cutter Noble House package. We strongly believe that every client is unique, so we tailor our services to fit their exact needs, goals, and budget.
Here at Noble House, we combine the knowledge, expertise, and skills of a big firm with the personal touch and customer service of a small business. We're proud to be able to work with multinational corporations and local proprietors alike, and we hope you'll check out our portfolio, customer testimonials, and case studies to see why our clients love Noble House.
We're not your typical marketing firm - We're young, creative, and quickly growing. We love our jobs, and we don't hesitate to have some fun while we're doing them. We go above and beyond for our clients, and there's nothing more rewarding than solving their toughest problems. We're passionate about what we do, and we work hard to get better at it every day.
Tim
International Business Development Director
If Timothy's silky smooth Australian accent doesn't win you over, his marketing and business expertise certainly will. He graduated with a degree in international studies from Trinity College, where he also directed an a Capella group and rowed. Those with a keen ear can catch Timothy's beautiful baritone on particularly sunny Friday afternoons in the summer, or whenever someone plays Coldplay in the office.
Tom
Digital Content Manager
Tom brings over thirty-five years of experience in journalism to his job at Noble House. Now that he's with us, he works mainly on SEO services and web content. Not only is Tom the loudest typer we've ever encountered, he's also a deadly shot with his Nerf Blaster, regularly challenging Noble House teammates to duels in the hallway.
Ewelina
Digital Marketing Manager
Ewelina is already in competition with Tom for the annual Noble House "best dressed" award. She joins us after completing her BA in Digital Media & Design at the University of Connecticut. Having served as an Executive Office & Digital Marketing Intern at NBC Universal and as a Marketing Specialist at Inline Plastics Corporation, Ewelina really knows her stuff. She spends weekends coaching gymnastics at Chelsea Piers Stamford, and she tells us she can do a front flip, though we'll remain skeptical until she does one in the office. *Update* She can totally do a front flip.
Gregg
President
Gregg is the hard-rockin' head of our day-to-day operations. He's been working on web design and development since the internet was invented, and he's even taught courses on the subject at Middlesex Technical College. When he's not overseeing our web developers, email marketing team, and SEO services, he's crushing legendary drum solos in his 80's and 90's cover band.
Peter
Chief Executive Officer
Our fearless leader. Peter has almost two decades of digital and marketing experience, not to mention his degrees in computer science and law. Before founding Noble House Media, Peter worked on the B2B marketing, product placement, and product development process for multiple high-profile clients, including Target, Walmart, and Lego.
Martin
Senior Lead Developer
Martin is our rockstar lead web developer. He can build anything from websites with custom graphics to intricate ecommerce platforms and web applications. He's a great strategist and team player who's always looking for the optimal solution. This makes him a dream as a coworker, but a nightmare at board game night. When he's not doing development or kicking our butts at Settlers of Catan, Martin loves playing with his baby boy, David.
Anne Marie
Graphic Designer
Anne Marie has an eye for sharp, modern, abstract designs. She tries not to drive our developers mad with her detailed designs (and she almost always succeeds!). In her spare time, Anne Marie loves to take photographs and fill her personal library with photo albums of her family. She always likes to tell us that the little things make her happy!
Brooke
UI/UX Graphic Design Manager
Brooke comes to Noble House with a fun and artistic eye for design. She received her Bachelor's of Art in Graphic and Interactive Design from Quinnipiac University. With the experience she has learned in advertising and fine art, she is ready to tackle any creative project. She spends her free time painting, playing video games, and hanging out with her tuxedo cat, Bentley, and her Australian Shepherd puppy, Luna.
Maribeth
Project Manager
Maribeth grew up in Massachusetts and graduated from Fairfield University with a bachelor's degree in Marketing. At Noble House she handles clients' social media accounts. She is very competitive, especially when it comes to Boston sports. In her spare time, you can find her on a run or lounging at the beach. Maribeth also met Shawn Mendes, the Backstreet Boys, and the Jonas Brothers, all in the span of four days after winning a Kiss 108 Radio competition. We have asked that she also purchase lottery tickets on our behalf whenever she so feels.
Erin
Marketing Strategist
Kismet is the belief that something was "meant to be". So, maybe it's not a coincidence that Erin is now at Noble House. While working toward her degree in communications and video production at the University of New Haven, Erin attended a Noble House presentation about digital and social media marketing. Less than a year later, Erin is a member of the team. We'll consider it our good luck.
Mike
Digital Marketing Specialist
Mike brings a world of creativity and experience to his role at Noble House. He graduated from Fairfield University with a degree in Film, Television, and Media, and went on to earn his J.D. before setting his sights on becoming a marketing ninja (it's a real thing). Mike's powerful combination of creativity and analytical thinking has made him a master at SEO and content strategy. When he's not building an unbeatable marketing campaign, Mike enjoys writing screenplays, traveling to exciting new places, and spending quality time with his wife and their beloved corgi named Yoda.
Teresa
Brand Ambassador
Teresa came to Noble House with a degree in communications from the University of New Haven. At work, she expertly manages clients' organic and paid social media accounts. After work, she speeds home on her red Kawasaki Ninja motorcycle. In November 2020, Teresa competed in the NPC San Antonio Classic, where she competed against nationally qualified competitors. She won first place in the Novice category and 2nd place in the Open, and she is now nationally qualified herself.
Haley
Marketing Manager
Known almost as much for her office practical jokes as she is for her marketing acumen, Haley manages pay per click advertising across multiple platforms. She used to moonlight as a standup comic (we suspect, but cannot confirm, that she still does), and she's the proud new owner of a french bulldog puppy named Suzy.
Jack
Digital Content Writer
When he's not producing volumes of SEO content for Noble House's many clients, Jack enjoys rugby, politics and writing. Jack grew up in Killingworth, CT, and attended Wilbraham & Monson Academy in Wilbraham, MA. Jack's also a prolific gamer, and is the head of a globally-ranked gaming community in Connecticut. You don't want to challenge his expertise at Pokemon!
Corrine
Digital Content Assistant
Corrine Dunn gets inspired by her daily life to bring content to the next level. She is a dog mom to 4 wonderful labs, a yogi and an avid supporter of the anti-gluten movement. Don't get her started on pizza! She's honed her skills with an education from the University of Charleston and a passion for learning that is unmatched. If Corrine is not striking her favorite yoga pose she's reading up on how her strategies can stay up to date.
Jackson
Digital Content Wizard
Strangely enough, Jackson's master's degree in philosophy was the perfect preparation for his digital content job. Crafting compelling content is easy when you've solved a couple creative conundrums for breakfast. Jackson's hobbies include idly spinning his Nerf Blaster with one hand whilst furiously typing with the other, contemplating the vicissitudes of life, and tennis.
Andrew
Director of Sales
Andrew is always 👏 hitting 👏 his 👏 goals. This not only makes him an especially fearsome cornhole player, but the perfect partner for new clients looking to elevate their digital marketing direction. An award-winning Business, Marketing & Management graduate from Marist College, Andrew's also an enthralling storyteller as skilled with Sales as he is in writing and filmmaking.
Heath
Director of Video Production
Heath joins Noble House as a skilled video producer, writer, and director! With years of industry experience in everything from commercial advertisements to Food Network programs, Heath's dedication to video production is what you need to take your project to the next level. When he's not producing high-quality digital content for Noble House clients, he can be found writing and producing his own history-based comedy sketch show, Sketchy History, in New York City!
Leighton
Google Advertising Manager
Our resident Zoomer, Lee, started his first YouTube channel at the age of 9 and hasn't stopped since. After graduating with a degree in economics from Indiana University, Lee combines his quantitative and analytical skills with his passion for the web to help guide our clients to success. When he's not cooking up projects at the office, you can find him posting viral TikTok videos or whipping up gourmet meals at home!
Cata
Email Marketing Specialist
When he's not crafting emails or publishing website content, Cata loves to crack a few jokes. He even leads a humor group, and claims he always delights his audience (the jury's out on that until we see him perform live)! There's nothing funny about his programming expertise, however: he holds a Master's degree in computer science.
Ana
Marketing Strategist
World, meet Ana, talented UI/UX graphic designer with a passion for photography, Artificial Intelligence, sports (especially volleyball), EDM concerts (both locally and internationally), and travel. In her free time, Ana enjoys creating music to inspire her designs. She's currently pursuing her dream of UI/UX design with a sharp eye for detail and a universe of creativity. Ana brings a unique perspective to the table and is always looking for ways to innovate and push boundaries. When she's not designing, Ana loves to go out with friends and explore new places.
Mario
Marketing Strategist
A dash of savvy, a pinch of wit, and a heaping scoop of experience in sales, finance, and marketing. In addition to this winning combination, Mario's international escapades have equipped him with an unmatched ability to adapt to diverse markets and a deep appreciation for cultural sensitivities. With his innate marketing intuition, unbeatable problem-solving capabilities, and engaging personality, He consistently creates memorable experiences. His innovative and strategic approach delivers outstanding results in both corporate and entrepreneurial ventures. Mario truly knows how to "think globally and act locally" - or as we like to say, "think globally and market locally!"
Tommy
Google Ads Specialist
Meet Tommy, our Google Ads expert with a passion for technology. With extensive knowledge in both software and hardware, Tommy holds a degree in Computer Science and is pursuing a Masters degree in Marketing & Communications. His expertise lies in optimizing Google Ads campaigns and maximzing ROI for global clients. Tommy's data-driven approach, coupled with his creative thinking, makes him a problem solver who's always willing to go the extra mile. When he's not tinkering with computers or exploring new tech, Tommy attends industry conferences to expand his knowledge.
Melina
Lily
Erica
Devan
Sunit
Jeffrey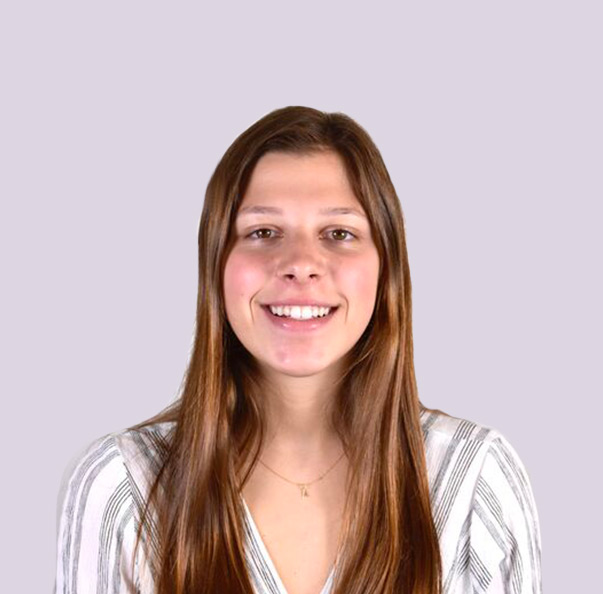 Lexi
Talia
Patrick
Cait
Natalia
Sam
Alyssia
Ezekiel
Kelsey
Nina
Alexander
Waleed Ansari
*Here at Noble House, we think teams are at their best when their members get to know one another. That's why we don't write our own biographies — our peers do.
We have almost tripled all numbers because of the Noble House team's hard work. Switching companies is always difficult, but Peter and Gregg made it easy. They always explained the process in terms that we could grasp.
Rachel Foster
The Chamber couldn't be more pleased with the talent, service and dedication given by Team Noble House! We are a small non-profit but Noble House has treated us like a fortune 500 company. Their multi-talented, multi-service company has helped us improve and optimize our website and marketing approach including social media and branding. They truly care about our community and improving the quality of collaboration for everyone. They continually go above and beyond the call of duty and again, we are grateful for their depth of knowledge and talent, responsiveness and expertise!! I highly recommend Noble House Media!!
Kesti Aysseh
Peter and his team were instrumental in getting our website updated and customized. They also helped us get our email marketing program established. They are very responsive and we enjoy working with the entire group.
Pamela Kushner
Both of my practices have increased the patient base since using Noble House. I like the fact that I have access to live analytics rather than made up reports that we used to get from previous companies. Highly recommended!
Dr. Peter Maro
Before I used Noble House, a large marketing company overcharged me for a bad website. Noble House is different. They always respond to my calls and emails. They built me a beautiful site and I couldn't be happier!
Megan Rose
Loved working with them. Excellent customer service, quick response time to any and all questions, and an incredible body of work. I work with them and I'd refer them to anyone in a heartbeat.
Laura St. John
Our personal, face to face service helps us share your vision to bring your business to the next level.
It's the extra steps that make all the difference and set Noble House apart from the rest!